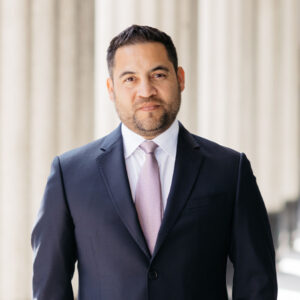 Driving under the influence in California can result in license suspension and jail time. Because DUI charges are priorable offenses, each new conviction of drunk driving within ten years increases the DUI penalties.
If the police arrest you for driving under the influence, you need experienced lawyers to guide you through the DUI process in San Diego. From representing you at the DMV hearing to arguing your case at trial, our lawyers handle all aspects of your DUI case.
The lawyers at Blair Defense Criminal Lawyers include a top-rated trial attorney. When you need California's top defense attorney, turn to a trusted attorney in San Diego, California. Our law firm has handled thousands of criminal cases.
Contact our law office today at (619) 357-4977 to request your free consultation with an experienced drunk driving defense lawyer in San Diego, CA.
How Our San Diego Criminal Defense Lawyers Help You After a DUI Arrest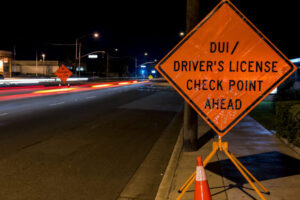 When you hire the San Diego DUI lawyers at Blair Defense Criminal Lawyers, you can trust that we do everything possible to beat DUI charges. Our goal is a dismissal when possible. If a dismissal is not possible, our attorneys aggressively negotiate with the prosecutor to obtain the best terms for a DUI plea agreement.
When you hire our award-winning legal team, you can expect us to:
Investigate the circumstances of the traffic stop and DUI arrest to determine if the police officer had probable cause
Challenge the result of chemical tests, field sobriety tests, and other evidence
Work with you to restore your driving privileges as quickly as possible
Fight to avoid the harshest penalties to keep you out of jail and reduce the duration of DUI probation and alcohol programs
Provide support and guidance throughout the DUI process
A DUI offense is a serious criminal charge. Do not trust that a clean driving record will save you from harsh DUI penalties. Instead, trust us to fight DUI charges.
Call our office to request a free consultation with one of our San Diego DUI attorneys.
What Happens After a DUI Arrest in San Diego?
A police officer must have a reasonable suspicion to make a traffic stop. Driving erratically or breaking a traffic law can give the officer probable cause for the DUI stop. If the police officer believes you have been drinking, the officer may request that you take a roadside breathalyzer test and complete the field sobriety tests.
You can refuse pre-arrest assessments without penalty. However, after your DUI arrest, you must take a chemical test under California's implied consent law. Refusal of a chemical test results in mandatory driver's license suspension, regardless of the outcome of your DUI case.
When the police arrest you for drunk driving in San Diego, they take your driver's license and issue you a Notice of Suspension. The notice allows you to drive for 30 days after the DUI arrest. However, you have just ten days to request an administrative hearing at the Department of Motor Vehicles.
At the administrative hearing, a DMV officer decides whether to suspend your driver's license. The hearing is separate from the criminal hearing. Therefore, you can lose your driver's license even though you have not been found guilty of driving under the influence.
What Are the Penalties for a DUI Conviction in San Diego?
Most people are charged with driving under the influence under California Vehicle Code §23152. It is unlawful to drive a vehicle with a BAC (blood alcohol content) above the legal limit. It is also illegal to operate a motor vehicle under the influence of alcohol and/or drugs.
If the court finds you guilty of drunk driving, it can sentence you to:
Summary (informal) probation
Fines and penalty assessments
County jail time (prison time for more serious and habitual DUI convictions)
Community service
Driver's license suspension
Installation of an ignition interlock device
DUI school (drug and/or alcohol program)
The severity of the sentence increases for each subsequent DUI conviction within ten years or after any felony DUI conviction. For example, you might be required to attend a three-month alcohol treatment program for a first-time DUI conviction. However, your third DUI conviction would result in 30 months in an alcohol treatment program.
In San Diego County, DUI cases are referred to the Substance Abuse Assessment Unit. The SAAU evaluates your case and refers you to the appropriate DUI program based on the facts of your case.
Can I Fight DUI Charges in San Diego?
You can and should fight DUI charges in San Diego. Even though the police and the prosecutor believe you are guilty of DUI, being arrested for DUI is not a guilty verdict. There could be one or more DUI defenses you could argue, including:
Lack of probate cause for the traffic stop and/or DUI arrest
Challenges to the accuracy of the chemical BAC test
Title 17 violations regarding the collection, storage, and testing of urine and blood samples
Challenges to the accuracy of a breathalyzer test
Medical conditions, mouth alcohol, rising blood alcohol, or other conditions caused the high BAC level
Inaccuracy and unreliability of field sobriety tests
Your driving abilities were not impaired
Ideally, you want to hire a San Diego DUI defense lawyer as soon as possible after a DUI arrest. The sooner you have an attorney working on your case, the better.
Also, a DUI lawyer helps you through the DUI process in San Diego so that you do not make mistakes that could hurt your case. Furthermore, having a skilled attorney at your side makes the process less stressful, frightening, and overwhelming.
Schedule a Free Consultation With Our San Diego DUI Defense Lawyers
Facing a DUI charge can be frightening, especially if you are unfamiliar with the DUI process in San Diego. Our legal team can help you navigate the process. Call us or reach out to our office online to discuss your DUI case with a San Diego DUI attorney.