Have you been accused of domestic violence in San Diego, California? If so, you're not alone. Police make arrests on minimal suspicion, so it's easy to get slapped with a DV charge. For many people, being charged with domestic violence is their first experience with the criminal justice system.
If you've been arrested for first offense domestic violence in California, don't panic. But you do need to act quickly to protect your future. We've helped countless people facing the same circumstances. We have over a decade of experience defending those accused of crimes of all kinds—from first-time offenders to those facing their third strike in CA. Our experienced San Diego domestic violence lawyers near you are here to help.
At Blair Defense Criminal Lawyers we understand the urgency of your situation, and we'll jump into action as soon as you call. Your freedom is on the line, so call or contact us online today to schedule your free consultation at (619) 357-4977.
How Blair Defense Criminal Lawyers Can Help if You're Facing a First Offense Domestic Violence Charge in CA
Understandably, you probably have the worst-case scenario going through your head. A DV conviction can have serious consequences for you and your entire family. We do everything we can to minimize the impact on your future. Ideally (and in many cases), that means charges are dismissed or at least reduced.
Our top-rated lawyers have been recognized for their outstanding legal knowledge and winning track record by national organizations such as Super Lawyers and National Trial Lawyers (Top 100 Attorneys). We've earned a perfect 10.0 Avvo rating. We have the skills and experience you can count on when you're facing what could be the scariest time of your life.
When you hire our San Diego domestic violence attorneys, we'll:
Conduct our own investigation into the allegations against you
Advise you of your legal options and make sure you understand what to do (and not do) while you're awaiting disposition of your charges
Negotiate with the prosecutor to try to get your charges dropped or to obtain a plea bargain for lesser charges
Interview witnesses and collect other evidence that can prove your innocence or expose your accuser's hidden motives or revenge
Aggressively defend you at trial if necessary
We firmly believe that everyone deserves a high-quality defense, regardless of the charges. We have a well-established and respected reputation for putting in the work to achieve the best possible outcome for those accused of domestic violence and other criminal offenses. Contact our San Diego criminal defense attorneys to help you get your life back on track.
What Is a First Offense Domestic Violence Charge in California?
Domestic violence is abuse committed against an intimate partner. Abuse means intentionally or recklessly causing, attempting to cause, or threatening to cause bodily injury. Domestic violence charges may arise out of many types of alleged conduct.
The two main criminal charges you're likely to face when accused of DV are:
Corporal Injury
To convict for corporal injury to an intimate partner, the prosecutor must prove that you:
Willfully inflicted corporal injury (physical injury);
Resulting in a traumatic condition; upon
Your spouse, former spouse, intimate partner, or parent of your child.
California law defines a traumatic condition as an external or internal injury or wound (whether minor or serious) caused by physical force.
Domestic Battery
Under CA law, it's a misdemeanor to inflict force or violence on a domestic partner. While it sounds similar to a corporal injury charge, domestic battery does not require a visible physical injury.
You could face other charges, such as child abuse, harassment, child endangerment, criminal threats, or even attempted murder. We're prepared to help you every step of the way, no matter the charges.
What Are the Penalties for First Offense Domestic Violence in California?
The potential penalties for domestic violence vary widely and are heavily dependent on the facts of your case. It's best to consult an experienced domestic violence lawyer to determine what penalties could apply in your case.
Many domestic violence crimes are considered "wobblers," which means they may be charged as a misdemeanor or a felony, depending on the circumstances. However, corporal injury to a spouse or partner is a felony. The amount of time in county jail or state prison will depend on the specific factors of your case.
The prosecutor may be more willing to agree to lesser charges—such as criminal trespass or disturbing the peace—for first-time offenders. However, even first-offense misdemeanors can carry jail time. You could be eligible for probation if the judge is convinced that you deserve it—which is why you'll want to choose the right lawyer to represent you.
Many penalties include fines or restitution. In addition, you could lose your right to own a gun—possibly for life—if you're convicted of domestic violence.
The bottom line is that DV charges are serious—even first offense DV charges.
Get Help With a First Offense Domestic Violence Charge in California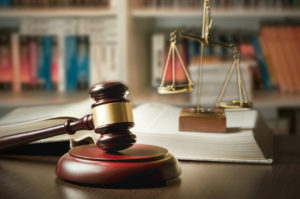 Have you been arrested for a first offense of domestic violence in California? It doesn't have to ruin your future. Getting started immediately with an aggressive defense from the right attorney can make a big difference in your case.
That's why you should call the San Diego domestic violence attorneys at Blair Defense Criminal Lawyers today. We offer free case evaluations, so call now.
Related Articles